As a freelancer, you are responsible for marketing your project, time management, financing, and payment, and you need certain Free Freelancing Tools and App to manage them.
The daily life of a freelancer is often stressful and time for unproductive work is scarce.
Fortunately, there are numerous tools, apps and services that simplify uncomfortable work and thus make life easier.
It is nice to be able to simplify your tasks with the help of freelance software.
With these free tools for freelancers, you can increase your productivity for freelancers.
In this article, we have compiled a comprehensive selection of these tools from categories such as productivity, project management, finance, communications, and marketing.
We also explained what makes the tools particularly useful for freelancers
Best Free Freelancing Tools and App for Freelancer
Cloud storage
Design & creation
Finance tools
Calendar tools
Communication tools
Legal tools
Marketing tools
Note-taking tools
Productivity tools
Project management tools
Training tools
Time tracking tools
Cloud storage
Cloud storage makes sense and is necessary, especially if you work as a freelancer or on different devices.
Even if you want to process large amounts of data and make it available to your client, you can still use cloud storage solutions that are easily accessible to both parties.
Cloud storage tools can also serve as a backup storage solution, especially since hard drives are vulnerable to viruses and wear and tear.
If you work in the cloud, you don't have to worry about sudden computer shutdowns and work stoppages. The work is automatically saved as soon as you type!
Choose from our best tools for self-employment with cloud storage requirements.
Dropbox is for sure one of the most popular cloud storage solutions. In order to store data Dropbox is the best free tool for freelancers.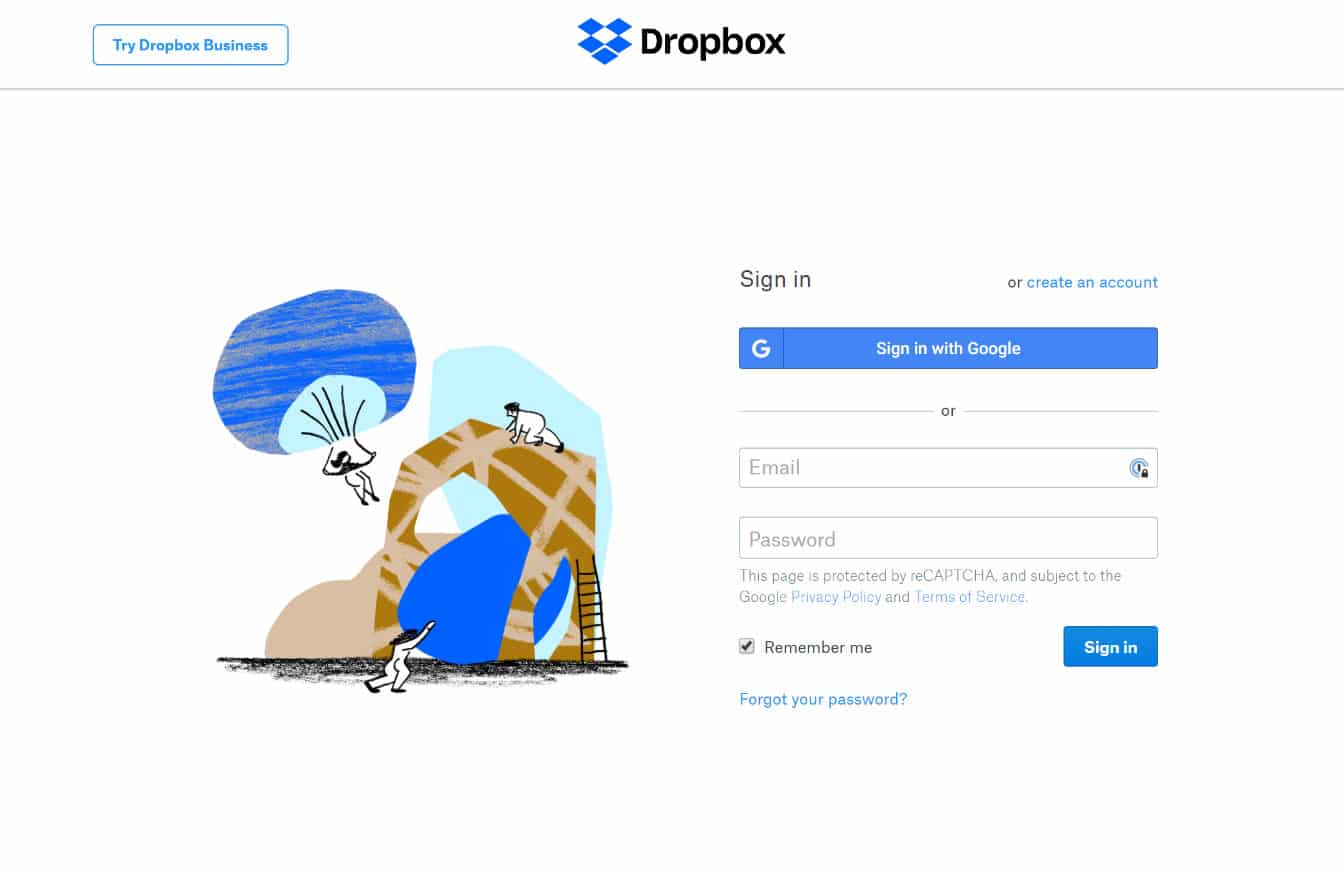 The use of storage space up to 2 GB is free of charge. In addition, files stored in the cloud can be shared with others, edited and shared with others at the same time.
If you need more storage space, you can upgrade to a paid model.
Google Drive is the alternative to Dropbox. Another best free tools for freelancers for cloud storage solution.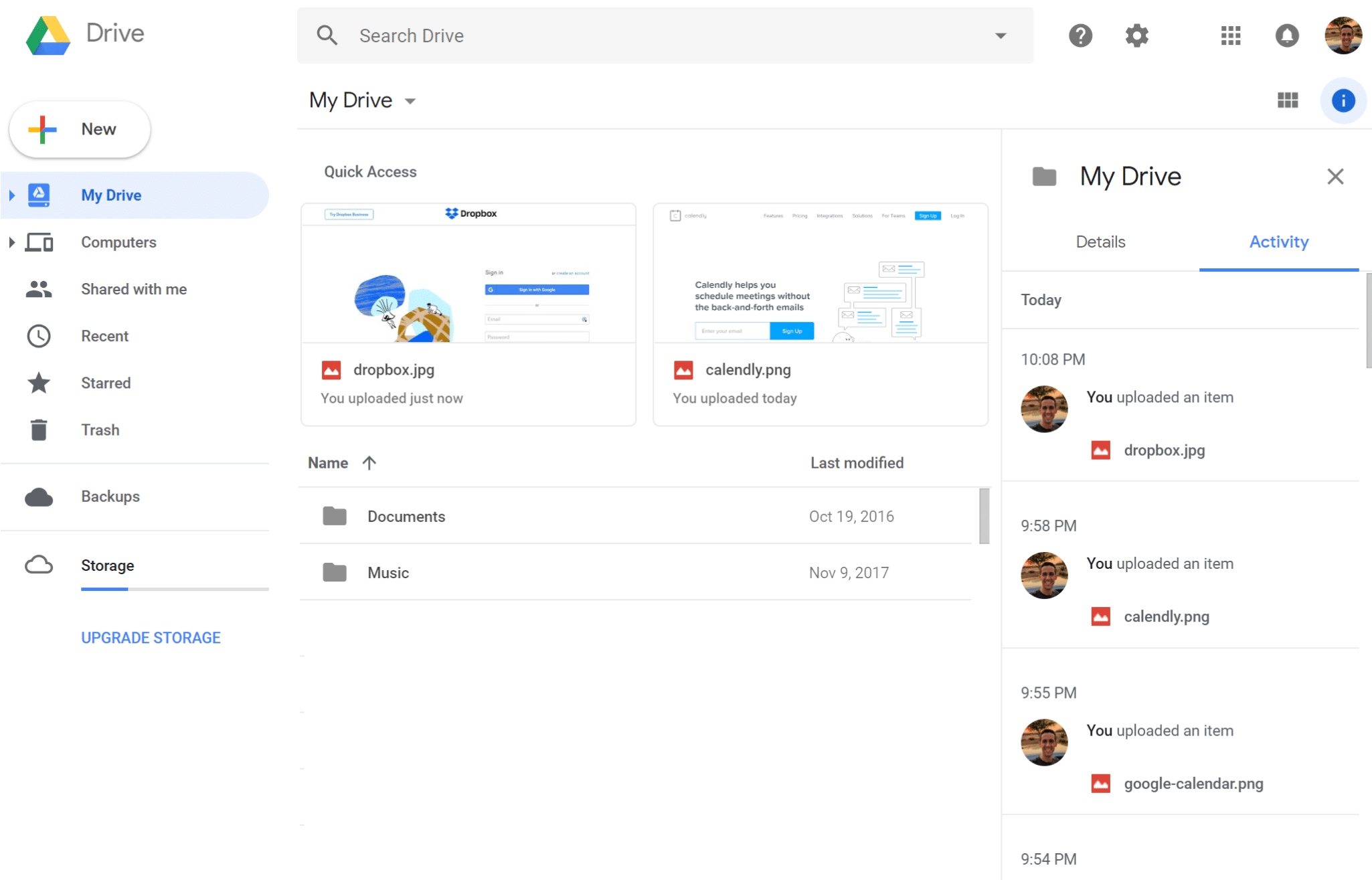 Drive is accessible to anyone with a Google Account and also allows access to the Google tools Docs, Sheets and Slides.
In addition, it is also possible here to release the stored documents, to edit them together and to share them. Google Drive even offers 15 GB of storage free of charge.
Spinbackup offers a backup solution especially for the Google Suite and Office 365.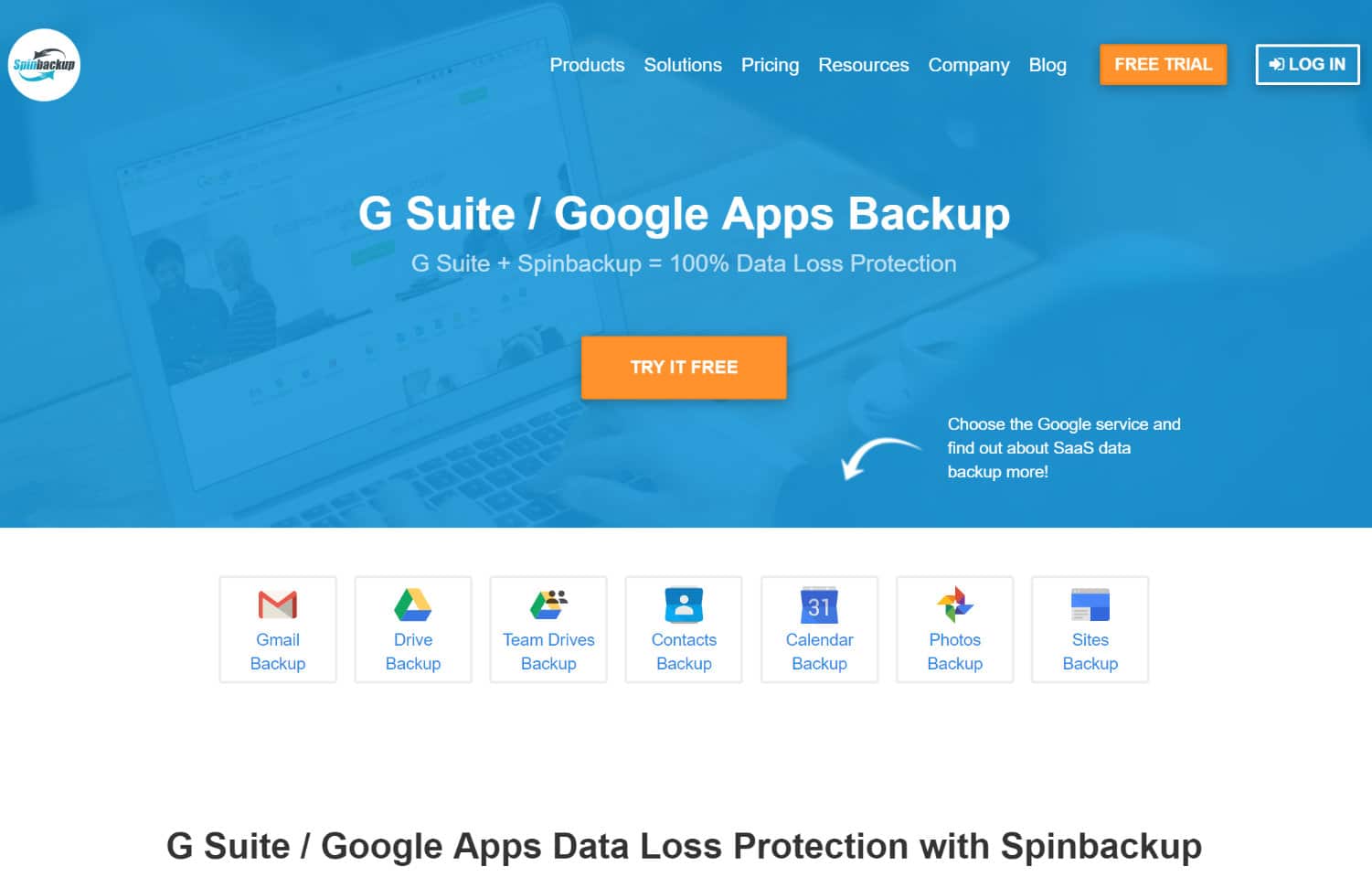 The basic version is free and offers 3 GB of backup storage space. For $ 4 per month, there is a complete backup of all data from the G-Suite and Office 365. Become a freelancer now!
Design & creation – much impacting Freelancing Tools and App for Freelancer
No matter what industry you work in as a freelancer. Being able to visualize things professionally always helps.
You will require some design creation Free Freelancing Tools and App to produce work. So we have listed some design tools here for both beginners and professionals.
Canva is one of the most popular design tools because it is not only available free of charge, but also very easy to use and provides countless templates.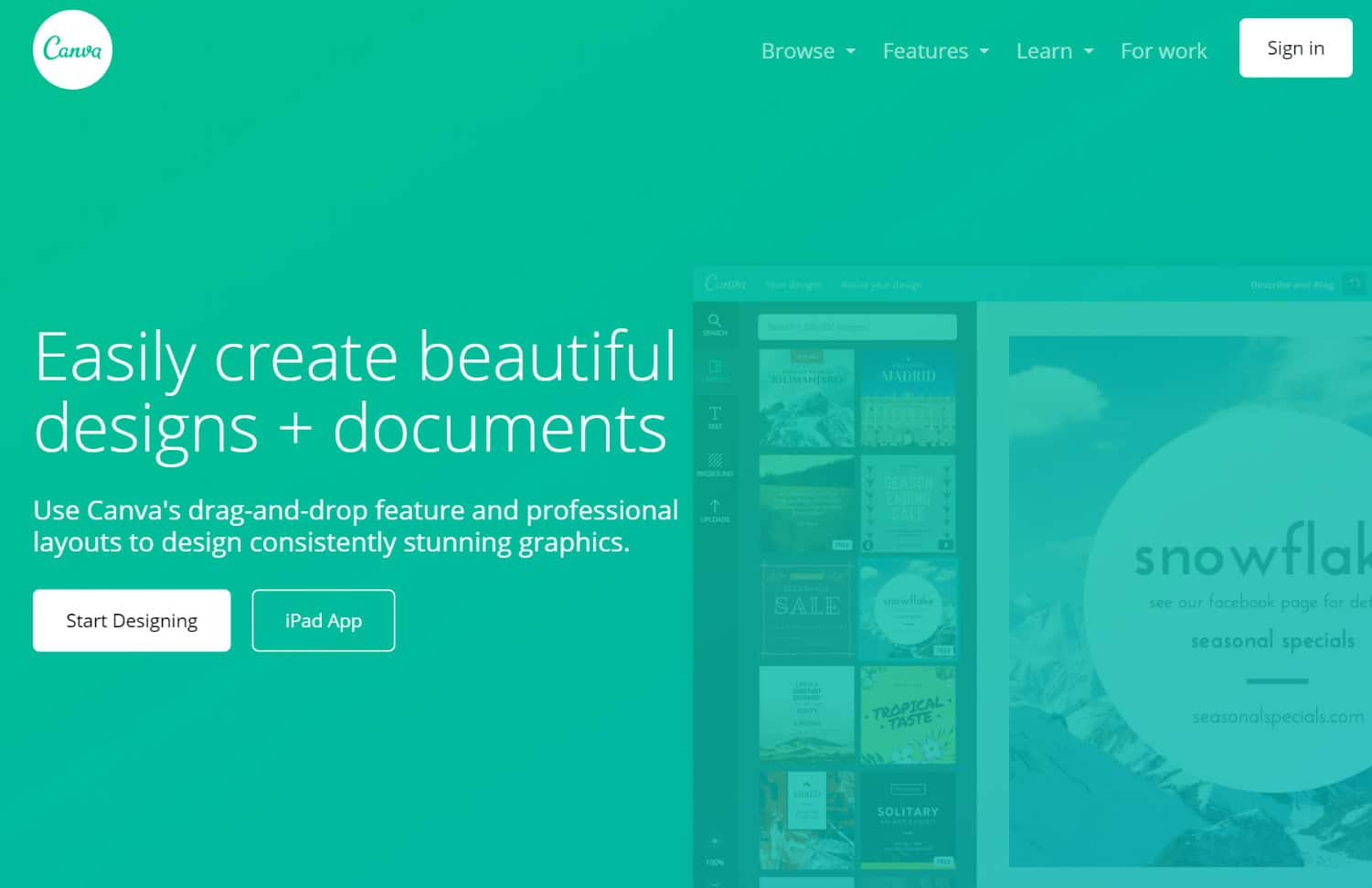 With Canva it is possible to create professional graphics without a professional design background. Canva is intuitive to use and it allows you to downloads graphics in many formats. 
If you want to learn more about how to create images with Canva, check out this tutorial
InVision is a popular UI prototyping web app. We can not create designs in InVision, existing elements can simply be imported and converted.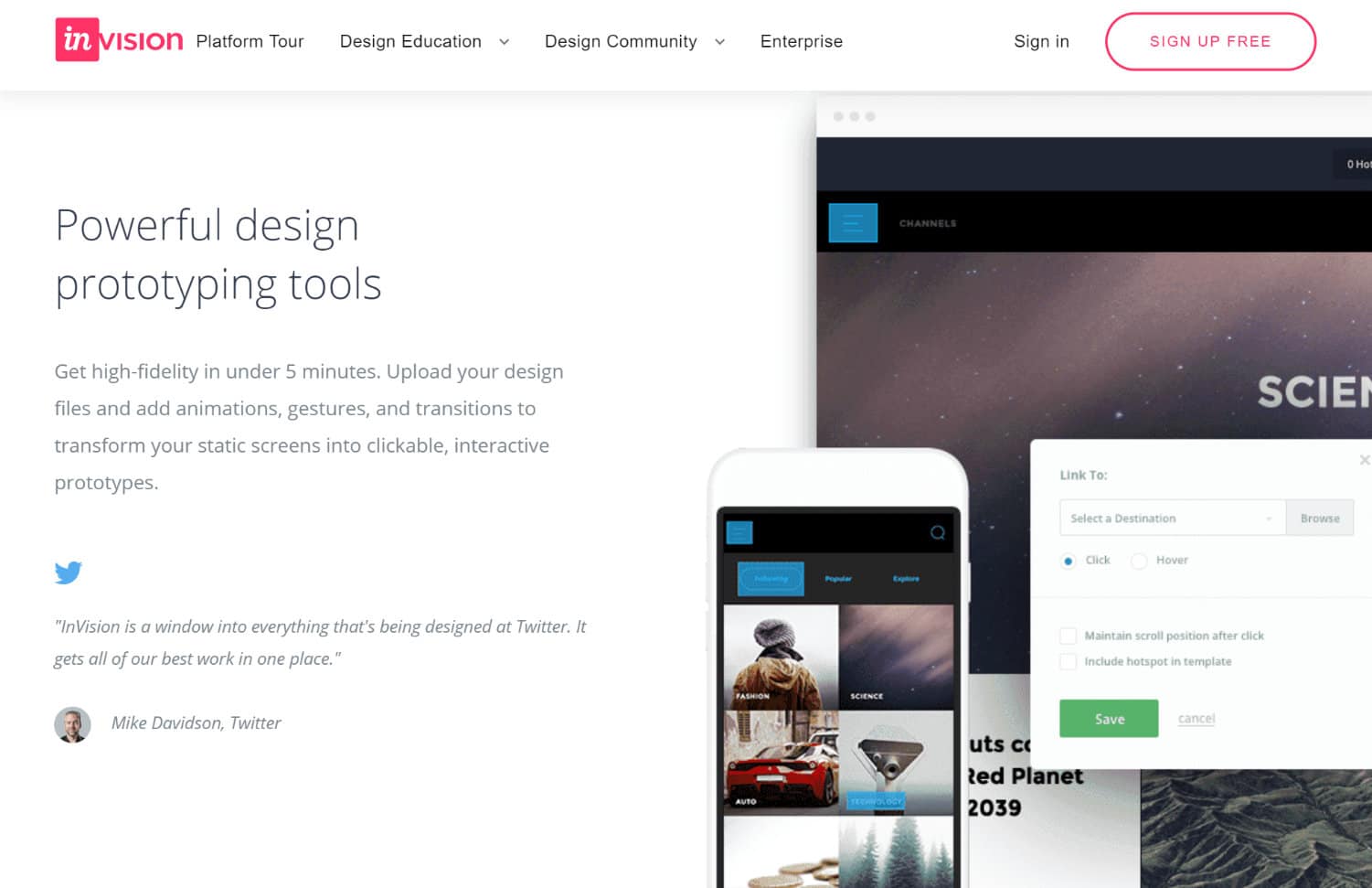 For example, you can add animations, gestures and transitions to create fully interactive prototypes.
The design can then be shared and commented on directly via Dropbox. Customers can be directly involved in the design process and provide quick and active feedback.
Behance is an Adobe product and we can use it to create and present a project portfolio.
Basically, Behance is a social media platform where members create profiles to showcase their projects on.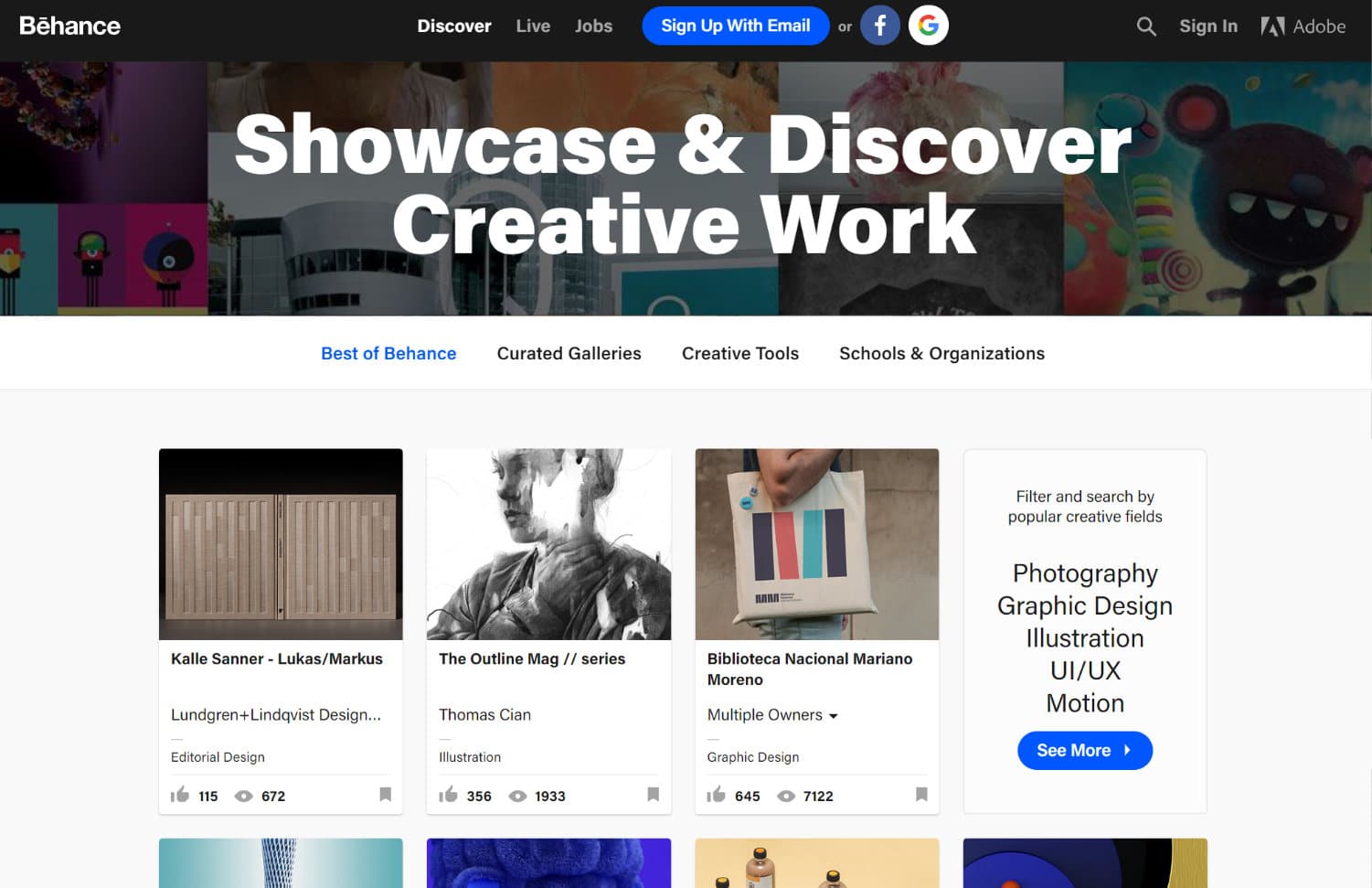 For example, these projects can consist of images, videos, processes or other digital content.
Each project has unique URL which we can share it with client or customer.
With Behance you can also see that who like the Projects how many visitors have already viewed the project.
There is one unique features of Behance that you can follow individual profile and you will get update notification automatically once any one update their site.
Adobe Creative Cloud is probably the best-known collection of design tools. Graphic artists and designers use it as a free tools for freelancers work.
Adobe CC best free tools for freelancers is accessible through a subscription membership. This gives you access to Illustrator, Photoshop, Acrobat, Premiere Pro / After Effects, and InDesign.
You can put together your own subscription to a certain extent and only subscribe to the tools that you really want to use.
The membership (and the price to be paid) is put together accordingly.
If the Adobe Creative Cloud is too expensive for you, Affinity products are a high-quality, yet affordable alternative and freelance management tools.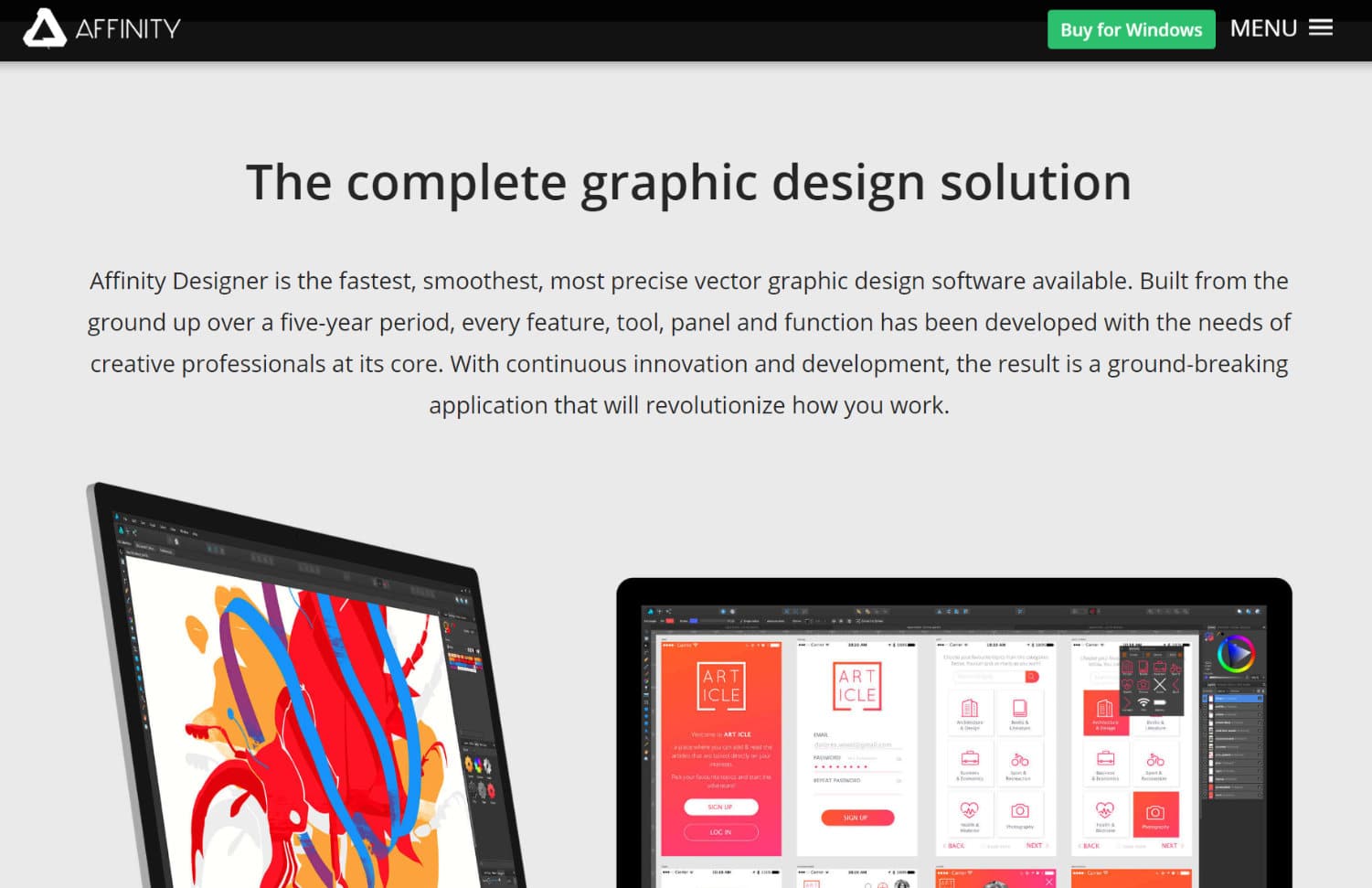 Affinity Designer and Photo coincide for the most part with Adobe Illustrator, Photoshop and InDesign in terms of scope of services, but without a monthly subscription.
You can use the product by paying some amount .
Shotsnapp is a free Freelancing Tools for simple, quick mockups. It help to give your customers a realistic impression of an app or website. You can create it in short time.
Simply select the desired display device, insert the draft of the design and make detailed settings such as size, color or positions.
The basic version of Shotsnapp is free.
Finance tools – virtual payments Freelancing Tools and App for Freelancer
Especially if you don't have a commercial background and do bookkeeping, invoicing and this represent annoying and unpleasant tasks that one likes to put off.
To prevent this from happening, it's a good idea to invest in good tools that make life easier.
PayPal is a virtual payment system with which we can transfer small and medium-sized amounts.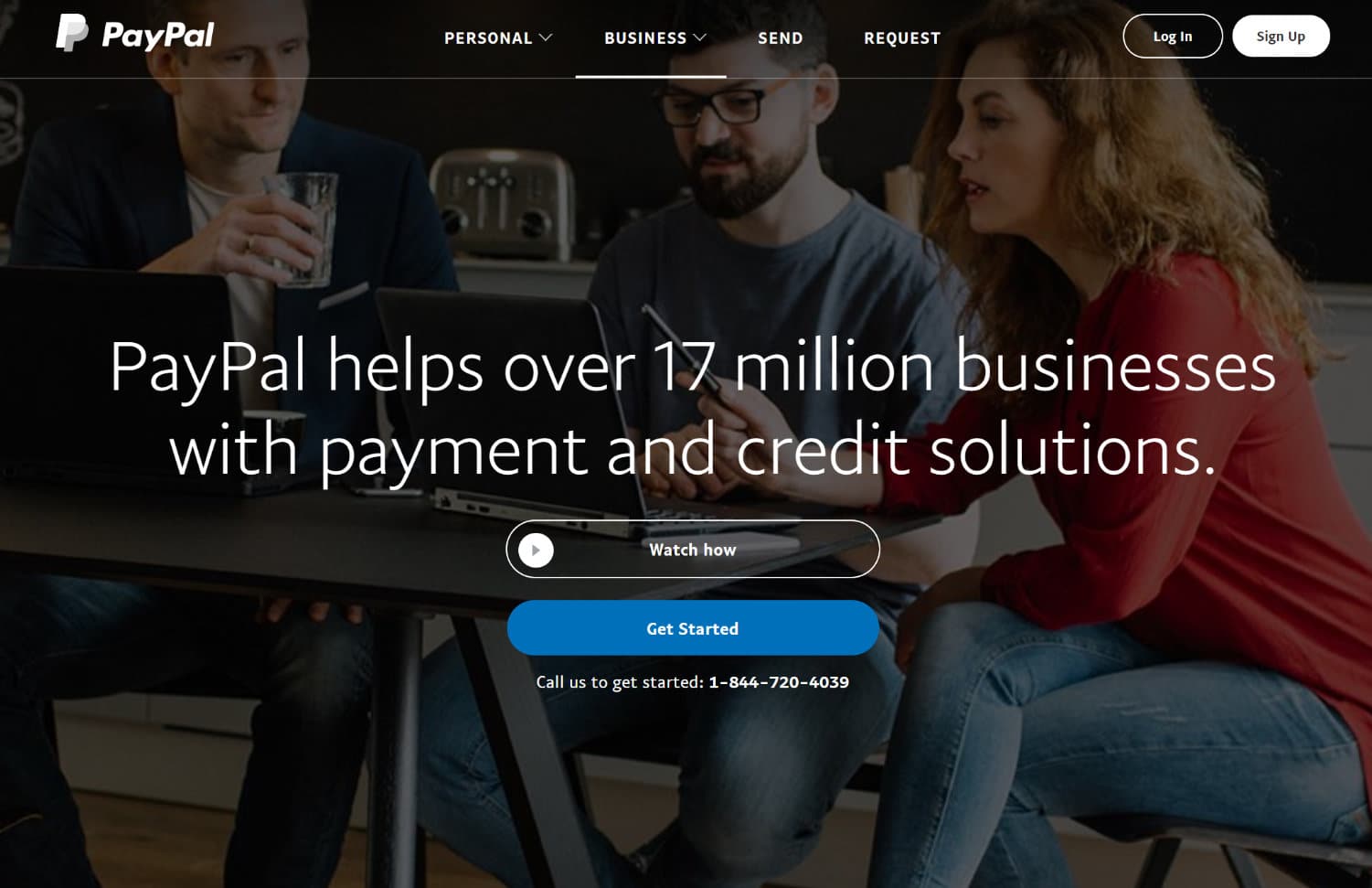 The PayPal is not only suitable for freelancers because of the many additional business customer features.
But also because PayPal can be used as a complete payment solution. You must use this free finance Freelancing Tools and App which is made for Freelancer.
With the Finanzguru App, you can monitor bank accounts movements in one place.
Accounts from most banks can be stored in the app, but also contracts with various service providers.
In this way, cash flow and costs can be precisely mapped and controlled.
SalesKing is in its simplest form a web service for the uncomplicated creation of online invoices.
This is an another free finance managing Freelancing Tools and App made for Freelancer.
In addition to invoicing, SalesKing also offers a solution for quotation management and contains various CRM features.
SalesKing has a features to integrate into company accounting, as it has a wide range of export options.
The service comes in three price levels – silver, gold or platinum – in the range of 12 to 36 euros.
Open3A is "the open source invoice program for small and medium-sized companies" and supports you in the quick creation of invoices, offers, delivery notes and credit notes.
The basic version is free, for additional functions need to purchase plugin.
Your Best Buddy is a young company from the Rhine-Main area that specialises in taking on the tedious task of accounting for freelancers and freelancers. A real relief for freelancers and self-employed.
Receipts can be digitally uploaded to the cloud, the "buddies" then assign them to the corresponding accounts and complete the booking.
The bookkeeping can be accessed at any time daily and downloaded directly from the accountant at the end of the year.
The service is fully digitised and you don't have to search for physical receipts.
Lexoffice provides an attractive, German-language solution for accounting.
The software offers an all-round service, starting with time recording and creating invoices through to the complete tax return.
It has three different service package. The basic package for creating invoices and with online banking costs around 8 euros.
Zuper is an independent budget management app that lets you easily save and manage all your accounts and keep track of spending.
In the free app, all bank accounts, credit cards and savings plans can be easily linked together and thus managed from a single app. This makes it easy to monitor account movements.
In addition, you can create reports with the app to have a better overview of costs, so you can always keep an eye on your finances.
Another popular financing tool, especially for Mac users. This makes it easy to track where your money is coming from and where it is going.
You can also use Moneymoney for transfer bookings, define budgets and categories and creating graphical evaluations.
This keeps finances and budget under control. The app is very clear and intuitive and can be tested for 30 days free of charge.
After the 30 days have expired, you can purchase a license for 29.99 to continue using Moneymoney.
The basic version of Kontist is a simple, free business account for freelancers.
If you want to use the extended features, such as automatic tax calculation, dynamic tax prepayment and the connection to the accounting, you can secure the premium membership for 9 euros per month.
With Billomat you can create legally valid offers and invoices in the most efficient way.
Furthermore, with Billomat the accounting is digitized very easily, receipts for the order processing are created and the dunning system is automated.
The basic package costs 6 euros a month.
Calendar tools
Organization and planning is a most important key for successful freelancers. Therefore, it also makes sense to choose a useful calendar.
Everyone can decide for themselves whether this is a physical version or digital. A calendar and scheduling tool is a must, along with other good freelance tools to use.
The Google Calendar is a well-known part of the Google Suite. It is a free google tools for freelancers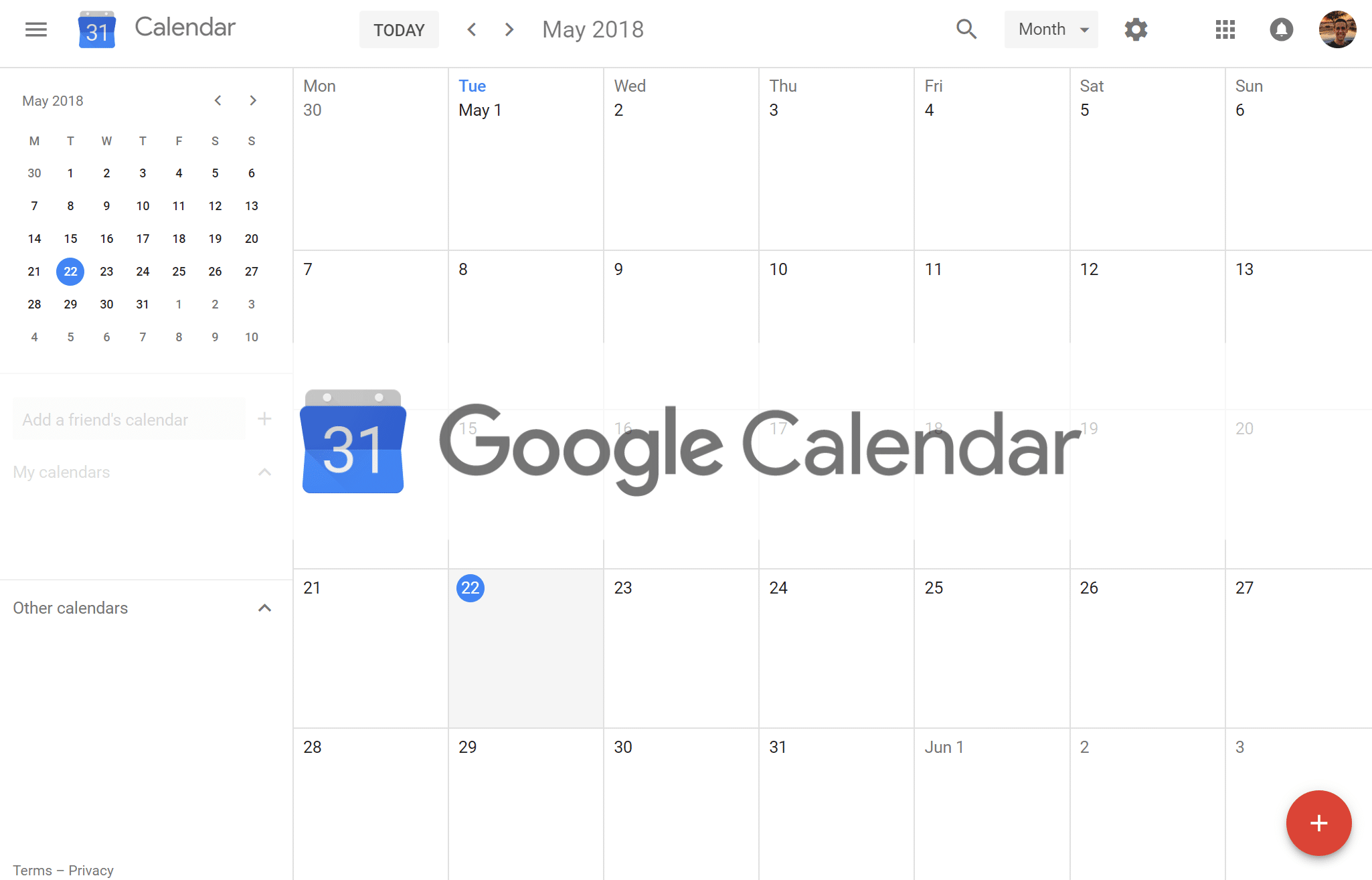 The calendar function is particularly useful because it can be synchronized on all devices – and because Google is increasingly integrating new features for use in the business environment.
The Google Calendar is free to use with a Google Account.
Synchronizing calendars to find free appointments that are suitable for everyone is time-consuming.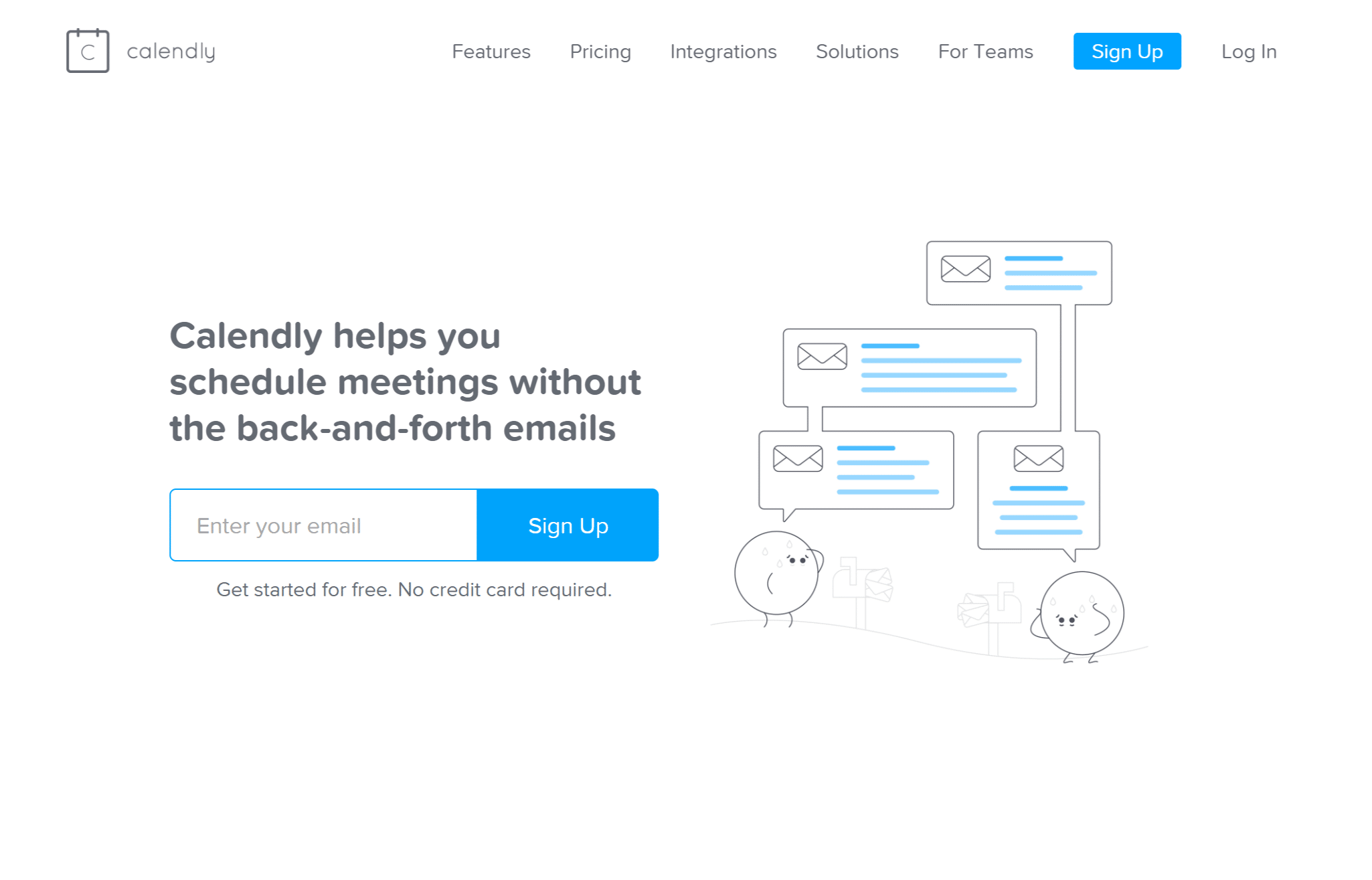 Calendly offers the possibility to send free appointments as a selection to your meeting partner.
From the available appointments, the recipients can then select exactly the appointment that suits them.
The software is free in the basic version and we can integrate with Google Calendar, Office 365, Outlook and iCloud.
You must use this free appointments management Freelancing Tools and App make for Freelancer.
Communication tools
Communication is also one of the most important disciplines in daily work for freelancers. However, constant email traffic or complicated chats can be a waste of time.
Use following tools to simplify communication and make it more efficient.
Boomerang is an add-on for Gmail that can be used to schedule emails and send them with a delay.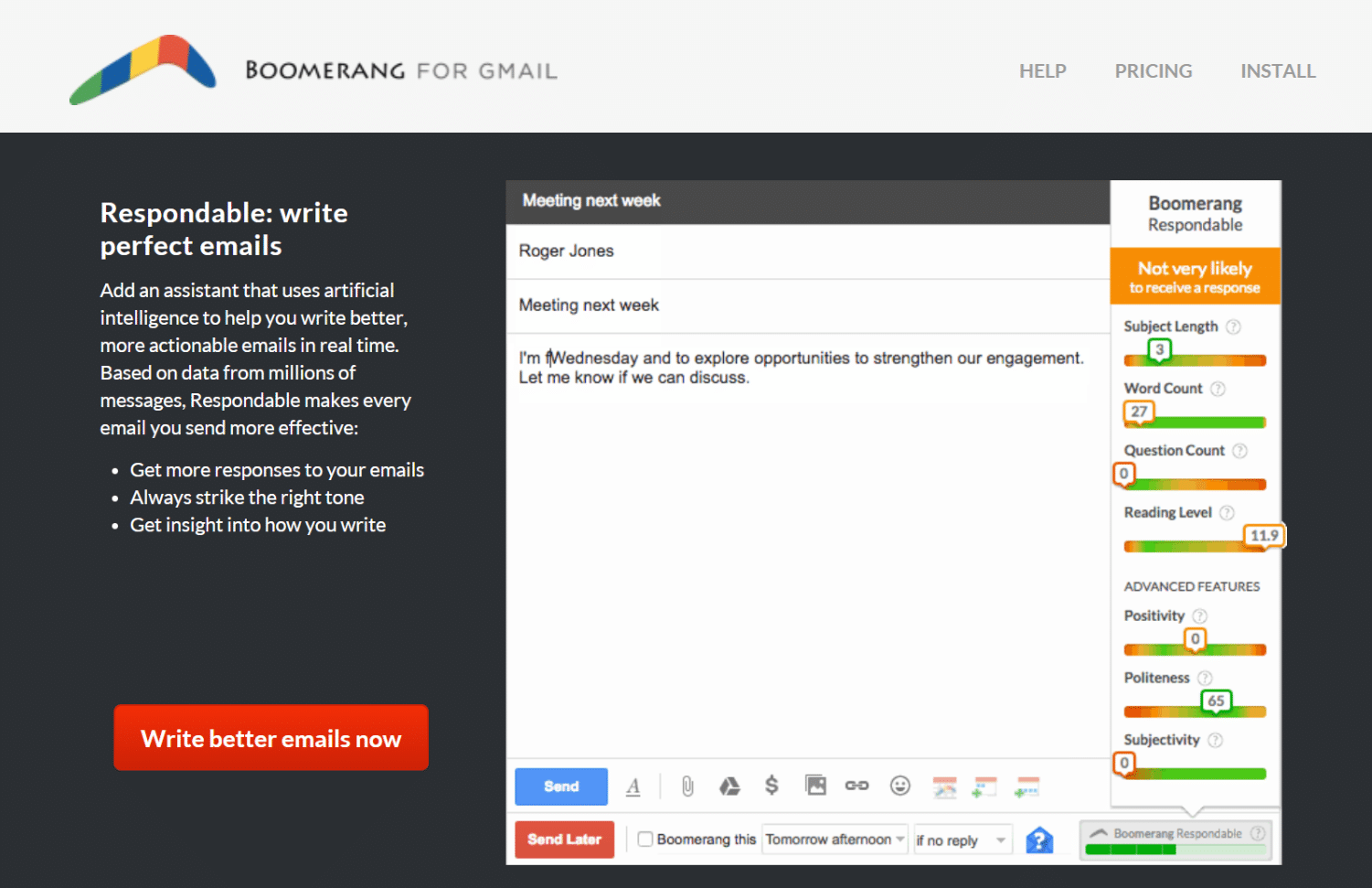 In addition, the inbox can be "tidied up" via Boomerang by showing or hiding e-mails and marking them as reminders.
Boomerang is also available for mobile devices and Android and the basic version is free.
Hunter.io checks the validity of email addresses.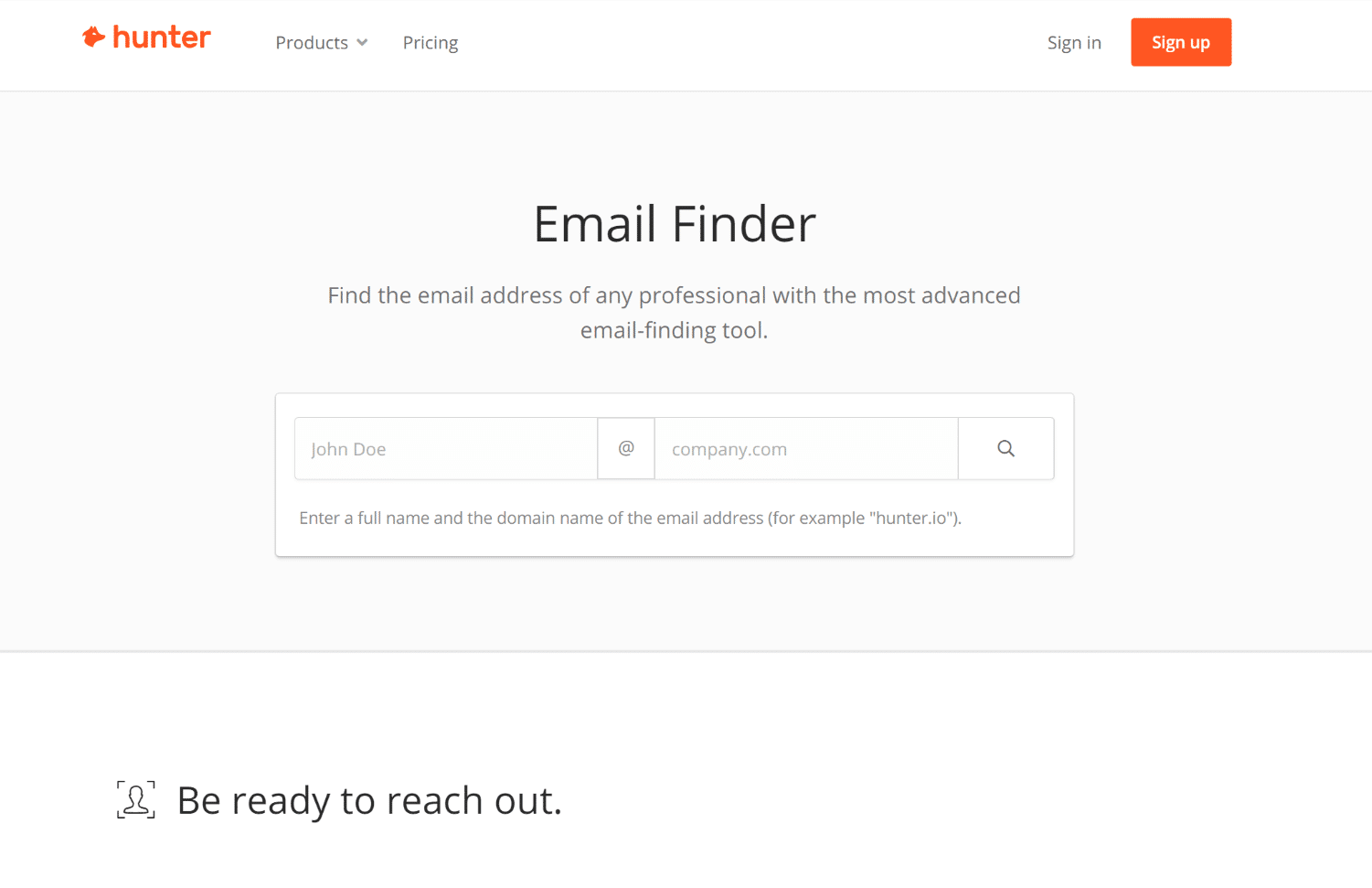 If, for example, you want to get in direct contact with the relevant decision-makers for cold calling. Hunter.io will help you to automatically check your address list.
Up to 100 address checks per month are free of charge. If more e-mail addresses are to be found, there are graduated monthly plans from 39 euros upwards.
Voila Norbert was recognized by Ahrefs as the most accurate e-mail finder tool.
It also has the function of finding and verifying the email addresses of relevant people. Voila Norbert is available from € 39 a month. There is currently a free trial version for five email queries.
Slack is one of the most popular communication tools in the world of work and countless companies are using this software. Many have freelance business management are having this software
It enables communication between employees and entire teams in instant messaging format, simplifying the exchange not only with colleagues, but also between client and freelancers.
With Slack you can not only exchange instant messages, but also send files.
It is characterized by its very intuitive usability and the clear user interface. Here, too, the basic version is free.
Mixmax is a plug-in for your Gmail account that provides Google e-mail with additional functions such as e-mail tracking, e-mail templates or e-mail scheduling.
The basic version of Mixmax is free.
FastMail is an Australian email provider that has been part of the Opera Software Group since 2010.
As the name suggests, the e-mail service is characterized by its fast functionality.
FastMail impresses by fast search and synchronization of emails, calendar data, contacts and notes, but also by the very secure – optionally – two-page check.
This ensures that no one but you can read your email. FastMail also promises "No advertising, always." The "Basic" account is available from $3 per month.
Video chat tools
When working with clients overseas, calling on cellular networks can be costly. Fortunately, there's an easy task: video chat applications that allow you to connect with people around the world for free.
Whether it's audio or video calls, the best tools for freelancers – video chat applications – have made the world smaller and easier to connect with:
As the most well-known provider for VOIP calls, Skype should not be missing on this list of communication tools.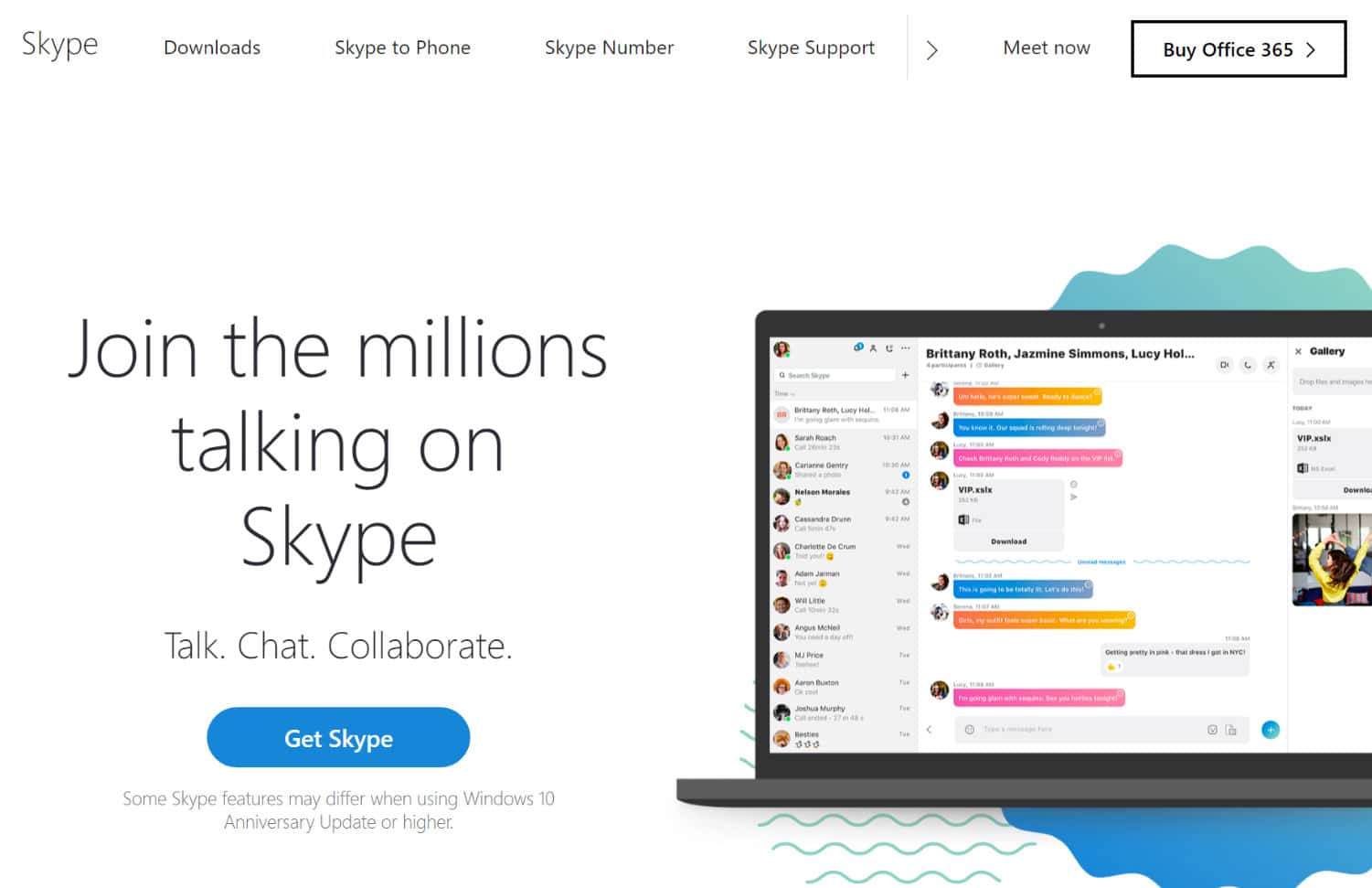 Skype enables audio and video telephony over the Internet. In addition, Skype offers a chat messaging service and the ability to translate conversations in real time.
Skype is free Video Freelancing Tools which will help Freelancer to communicate with clients and customer.
The good voice quality is one of the top arguments in favor of Skype. In addition, the service is free, provided you have registered with an account.
Zoom is also a tool for video telephony, which, unlike Skype, was developed for companies.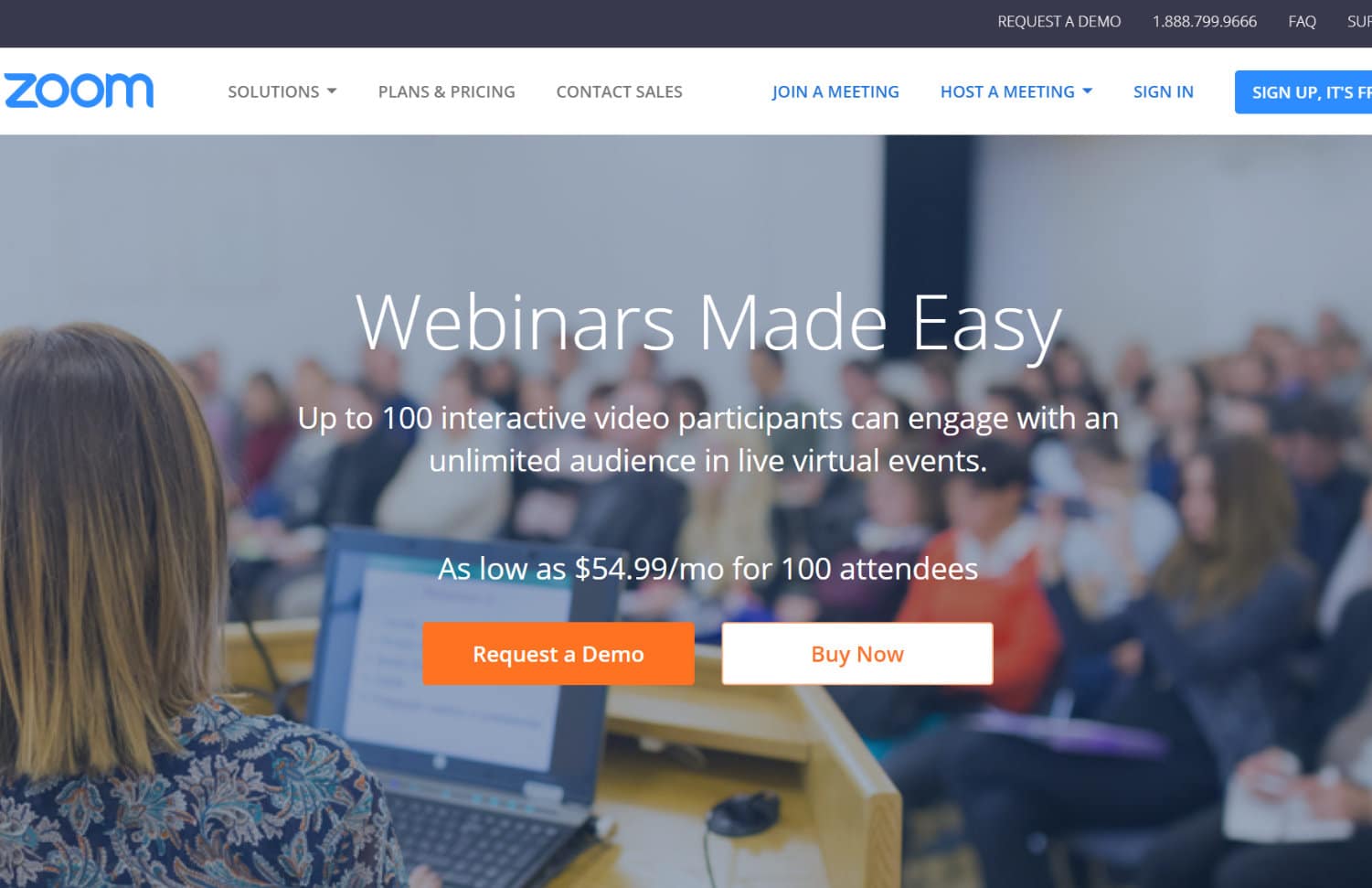 It therefore has improved functions for video conferencing, such as the integrated whiteboard or the sharing of the screen with other participants.
The free version limits group calls to 40 minutes before all participants have to log in again.
If you don't like Skype or Zoom, you can use the German online meeting tool from experte.de to communicate digitally.
The tool also enables video calls with up to 30 participants, display sharing and a chat function.
In addition, there is no need to register, provide personal data or download software – the call can be started with one click.
This free Video Freelancing Tools which will help Freelancer to communicate via video to better understanding of project.
Another tool for video conferencing is Join Me.
It has a wide range of features especially for business calls and video conferences – such as personal call links or customizable video backgrounds – but is not available free of charge.
The basic version costs 9 euros per month.
Fleep is a collaboration tool with messenger and video. This enables team collaboration and all communication to be brought together in one place. Colleagues, partners and customers can exchange ideas via Fleep's chat function.
If someone is not a Fleep customer, still they can involve themselves in the communication by storing email address and receiving all messages and files.
Fleep's basic version is free.
Legal tools
It has been essential to be secure in terms of data protection and privacy, and not just since the GDPR. That's why we've added two legal tools to our list.
It is a necessary project agreement Freelancing Tools and App for Freelancer during execution of work.
With Termsfeed, you can create legally correct guidelines and condition statements and embed them in your online presence.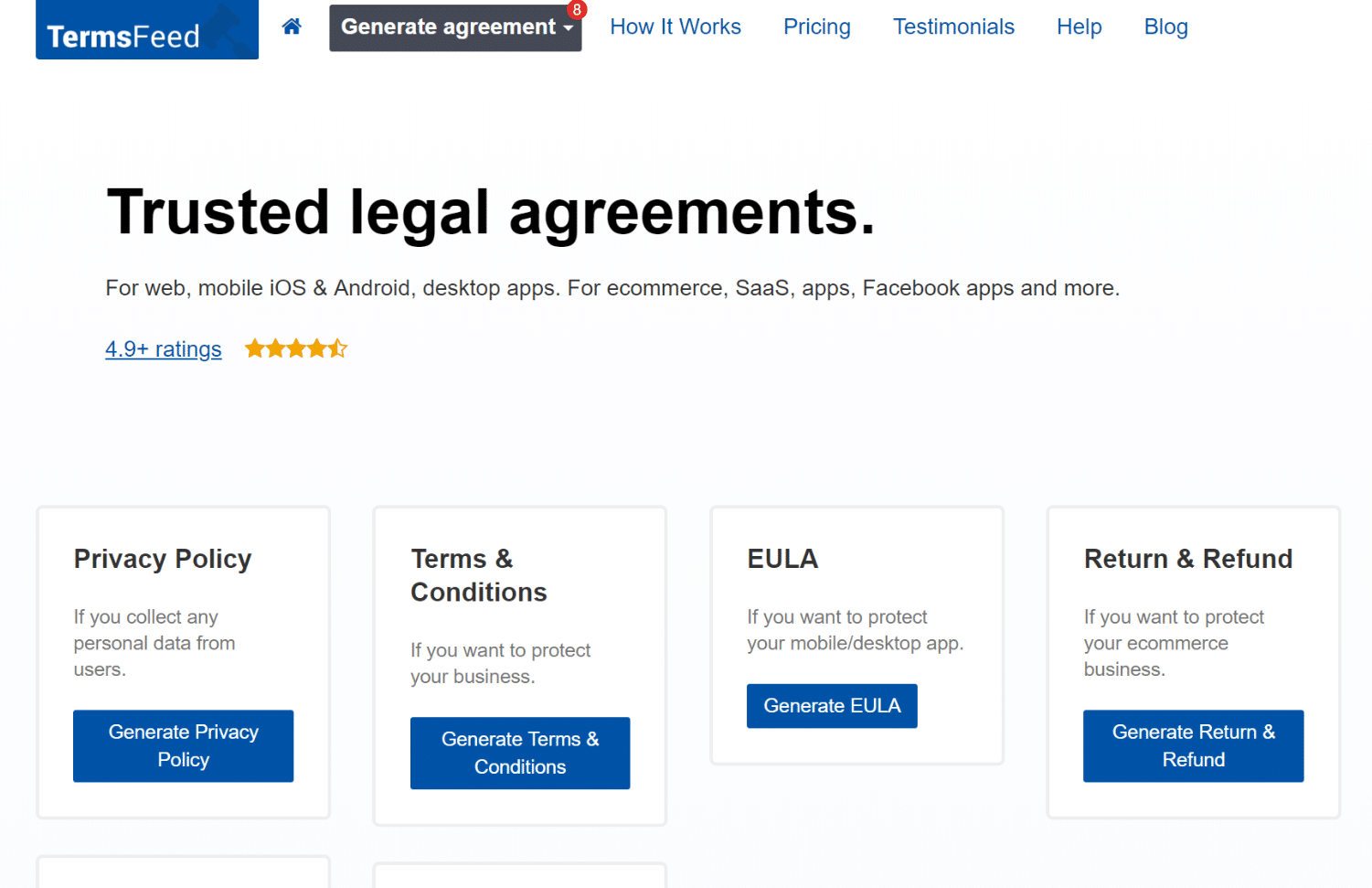 From cookie statements to terms of use or conditions of participation to data protection guidelines and disclaimers, the necessary legal documents can be compiled on Termsfeed in accordance with GDPR standards and incorporated into the website as code.
HelloSign enables the sending and receiving of 100% legally binding electronic signatures.
Legal tools like Hellosign is another free Freelancing Tools and App for Freelancer to draft contract agreement.
The tool helps freelancers to process formalities quickly, safely and easily online.
Another plus point of HelloSign is the user-friendly and intuitive design. It can also be connected to other tools via API. The basic version is free.
Bonsai is a contract creation and receiver software tool that makes it easy for self-employed people to create, review (and review) contracts with their clients and email them when clients are ready. .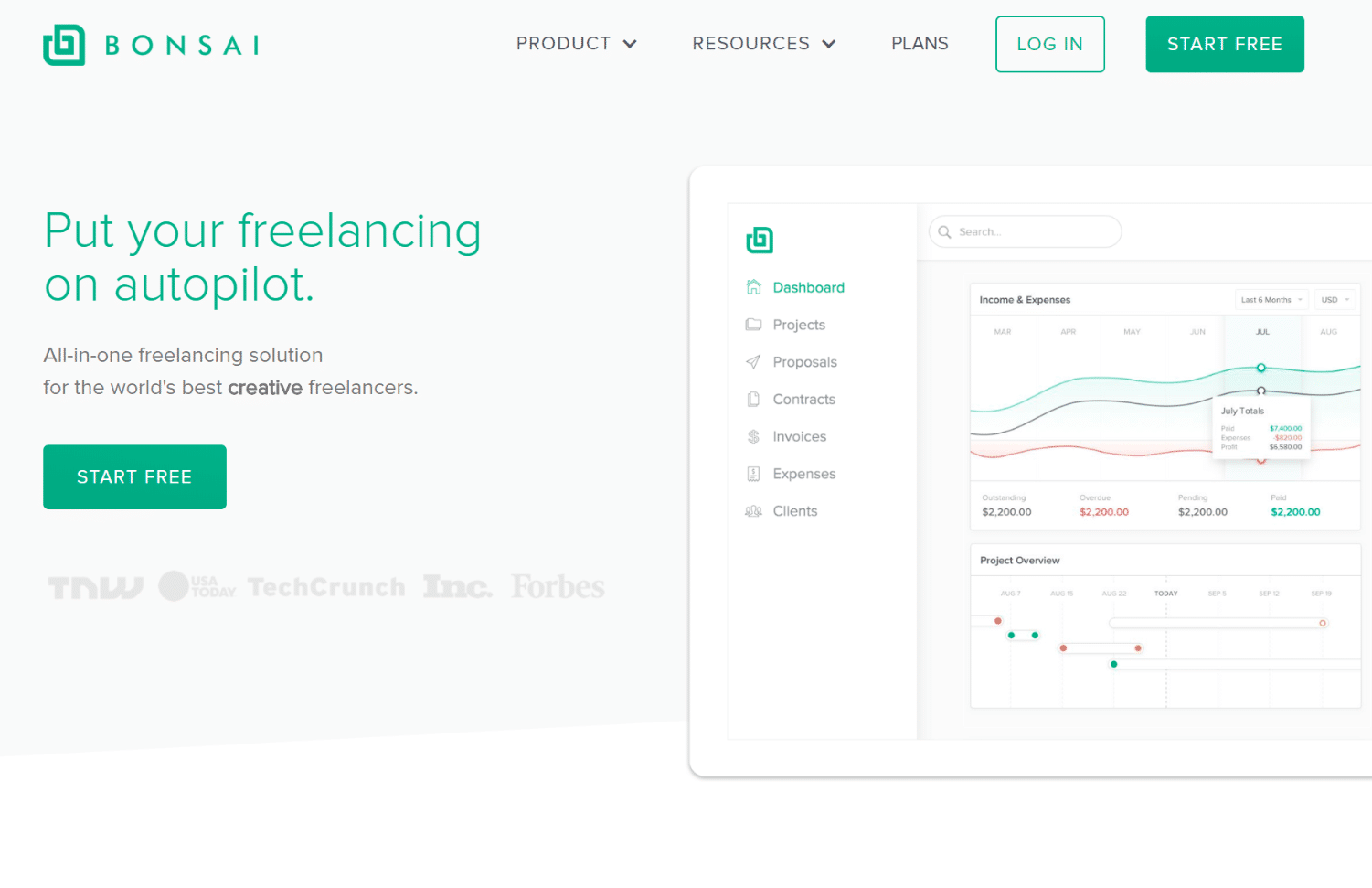 Sign up Filling templates make creating or editing a document out of context really less confusing!
Marketing tools
Acquisition is a constant topic for freelancers, so of course the marketing tools should not be missing from our list.
Mailchimp is a proven solution for small businesses and freelancers for creating e-mail newsletters and email marketing.
It makes it easy to send out visually appealing newsletters. In addition, you can use it to create meaningful evaluations in order to continuously improve the newsletter campaigns.
The basic version is free and offers numerous options for creating newsletters and for integrating other tools (CMS, CRM or e-commerce solutions).
With Pipedrive, marketing and communication with customers can be easily but effectively automated and controlled.
The popular CRM tool is easy to use and customer transactions are always kept in view via the "pipeline". The CRM also offers sales reports per employee and the option of integrating external apps.
This means that, for example, invoices or e-maize can also be sent directly from Pipedrive. After the 30-day trial version, the tool costs at least € 12.50 per month.
Sendinblue describes itself as a relationship marketing tool.
It helps to let the (marketing) communication with customers take place on different channels and offers solutions for e-mail, SMS, chat and social media marketing, as well as for landing pages.
Sendinblue also has additional CRM functions. For freelancers, it's primarily a cheap alternative to Mailchimp.
SendOwl is a simple but efficient e-commerce tool that enables you to generate offers quickly.
If you want to sell digital products, you save time and nerves. Thanks to the simple integration into your own website, selling can begin quickly and, above all, without great technical skills.
The entire purchase process – from payment method management to checkout to the secure delivery of the goods – takes place via SendOwl.
Customers can pay either by credit card or PayPal. The cheapest option for up to 10 products is available for as little as $ 9 a month.
Provenexperts.com is a customer feedback platform. The online service is particularly suitable for freelancers who value a good reputation.
Customers can publicly rate the work of the freelancers here and leave feedback.
Since you get the basic version for free and can easily integrate the ProvenExperts certificate on your own website, a positive marketing effect can quickly develop.
Social media has long been a part of the marketing portfolio of freelancers. There are social media scheduling apps to help you keep track of your channels and posts.
Hootsuite is another popular social media management tool with scaling options based on business / customer needs that are slightly less expensive than buffers, at least if your needs go beyond what the very good plan offers.
Create "teams" for your customers "social profiles that allow them to see relevant scheduled posts – but not others. Perform analytical reports and more to continuously improve your results.
Another great thing about Hootsuite is that they have a great training platform – not only in terms of using their tools, but also in terms of optimizing their overall social media marketing efforts.
It also offers a variety of analysis functions with which the success and effectiveness of the posts can be checked.
Hootsuite is available in a free basic version, as well as paid versions.
Mention is a social media monitoring tool that shows where people are currently talking about you or your brand.
It checks over a billion online sources to provide live updates regarding mentions of the names or terms on file.
It also provides competitor analyzes and identifies influencers. The basic version of is free.
Streak is an app that turns the GMail Inbox into a CRM tool.
It enables the creation of different workflows in which the e-mails are clustered and combined in CRM workflows.
It also contains advanced e-mail functions such as shipment tracking, which can be used to check whether an e-mail has already been received and read.
The basic version of Streak is free.
Note-taking tools
Note taking tools are the best productivity tools for freelancers and you can not neglect it. As a freelance you will work on various projects at the same time.
Here are the some important and useful note taking tools for you.
Evernote is a note app that has variety of organization and search options.
The notes can be collected in notebooks, which in turn can be divided into thematic "stacks".
In addition, reminders can be set and checklists created.
With the help of sharing function you can share it with others and edited in teams.
Todoist is a to-do list app that you can use it to schedule task lists in a calendar.
The calendar can be synchronized with other calendars and Todoist offers the possibility to work on tasks in teams.
The app works on and offline and via clients for PC and Mac, via add-ins for Firefox, Chrome and Outlook or in the web browser.
The basic version of Todoist is free.
One Note is a cloud-based note-taking app from Microsoft.
The notes can thus be called up on different devices as they are constantly synchronized.
With One Note, the notes are collected in so-called notebooks, which enables a clear and simple structure.
All in all, the app is very easy and intuitive to use and the basic version is available free of charge.
Productivity tools – essential Freelancing Tools and App for Freelancer
Being and staying productive is sometimes not that easy. We have therefore listed a few little helpers here to help freelancers work more efficiently. Here is the best productivity tools for freelancers
1Password is – as the name already implies – a password manager with which you only have to remember a single password, the master password.
All entered passwords are securely stored in the cloud or alternatively on Dropbox, iCloud and a WiFi connection.
1Password costs just under € 3 per month as a subscription for individuals.
IFTTT stands for "if this then that" and is an automation tool for various applications.
It connects different apps and platforms with one another and lets them work together with "if-then" commands.
For this purpose, the app or platform and the trigger action are specified, which then triggers the desired result in another (or the same) app / platform.
In addition to the ability to create your own if-then functions, IFTTT already offers a large selection of preprogrammed automation.
For example social media, workflows, online shopping and even for the smart home.
With Pocket, any content you come across on the Internet you can saved it in a library with one click.
For example, useful information, articles worth reading or even pictures. You can store in Pocket by using keywords.
TextExpander is a text module tool with which frequently used expressions and long sentences can be inserted quickly and easily using self-defined shortcuts.
The TextExpander is particularly useful for answering e-mails, writing standard letters. You can also use for snippets code when programming.
Just surfed on Facebook for a moment and half the afternoon is over! How did that happen?
RescueTime checks the screen activity and records how much time is spent on which websites.
The tool generates detailed reports with which it is easy to draw conclusions about where the time has gone and where measures should be taken if necessary.
StayFocusd supports freelancers – as the name suggests – in staying focused.
The Google Chrome Extension limits the time for the stored websites. If the time available for these websites has been used up, they will no longer be accessible for the rest of the day.
You will see notification that there is nothing left to do the job.
Mind maps are well-known and proven means of visualizing and structuring thoughts, ideas or even entire projects.
Mindmeister does this in digital form. With the online tool, several people can work together on their projects, regardless of location.
Mindmeister can not only visualize mind maps – tasks can be derived from the individual elements, which are then planned in the tool.
In this way, a specific project plan is easily created from a brainstorming session. The basic version is free.
Advertising is annoying – even on the Internet. It is well known that it is possible to continuously collect data from Google and Co. with ad blockers and privacy tools.
Brave Browser does just that. It prevents data from being automatically sent to Google and blocks ads – if so desired.
You don't have to do without the tried and tested Chrome extensions, as Brave Browser supports them all.
Last Pass is another password manager tool that is particularly easy to use. It secure your password and protect it and free you from resetting the password.
The basic version is free.
Many freelancers swear by writing diaries or keeping a journal.
Even if physical notebooks have not completely disappeared from the world of work, there are more and more digital solutions for them.
One of them is Journey, for example. The journaling app impresses with its simple design and simple, intuitive operation. It also runs on Mac and Windows.
The diary app Diarium enables Windows users to quickly and easily discard daily entries and collect thoughts and ideas.
Day One app is for Mac users , which is also very popular and Freelancing Tools and App for Freelancer. Listed several times as Apple's Editors Choice in the app store.
It is simple to use and has a large number of additional features such as templates or the option of adding all kinds of additional information to the entry.
Day One also allows reminders. The basic version is free.
Among the many different productivity tools on the market, Things is very popular freelance management tools due to beautiful design and particularly easy handling.
The app is available for iOS and Mac. Instead of displaying countless details about the tasks.
This keeps the list clear and the focus on productivity.
Among Freelancing Tools and App for Freelancer, Magic is a personal assistant service that replaces the physical assistant in the office.
Magic has a feature of an instant messaging which we can use to communicate with the person who is available as an "on-demand assistant".
They take care of administrative work such as renting cars, making appointments or clarifying things.
The virtual assistants work for € 35 per hour, 24/7.
Project management tools
Project management tools boomed in recent years and as the freelancing work expand its scope and area.
No wonder that there are countless applications and tools that support freelancers in project management. Check out the blow freelance business management software to increase productivity.
Asana is a popular project management tool that scores with its beautiful, tidy design and ease of use.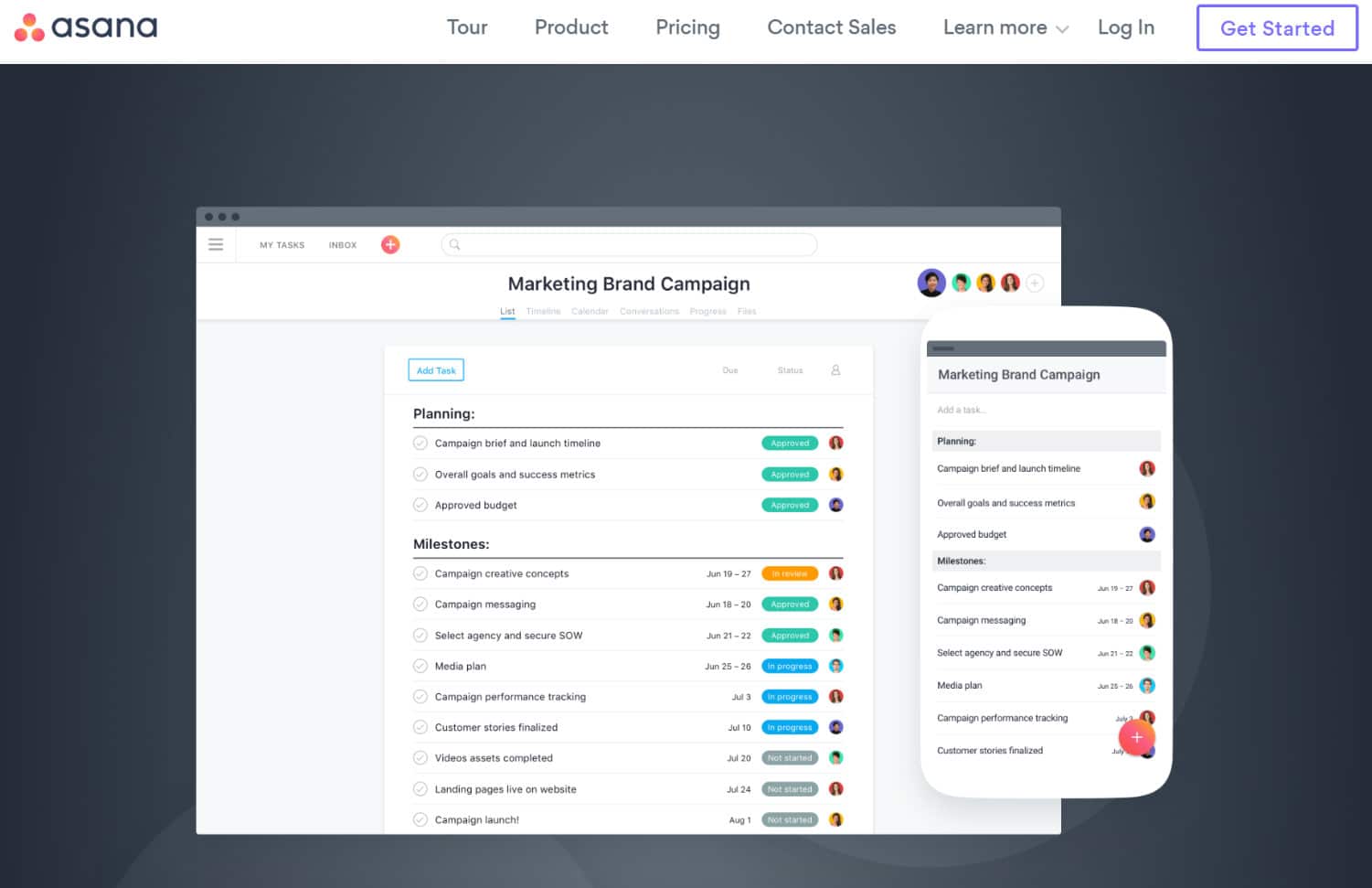 It can be linked with various other tools (e.g. Slack, Jira, GMail, Dropbox etc.) and thus offers a good project platform for working in teams.
Asana is free for up to 15 users. Premium accounts cost € 10.99 per user, business accounts € 24.99 per user. This project management Freelancing Tools will help Freelancer to do job efficiently.
Trello is another popular project management tool that has a clear, intuitive structure. One of the best productivity tools for freelancers for project execution.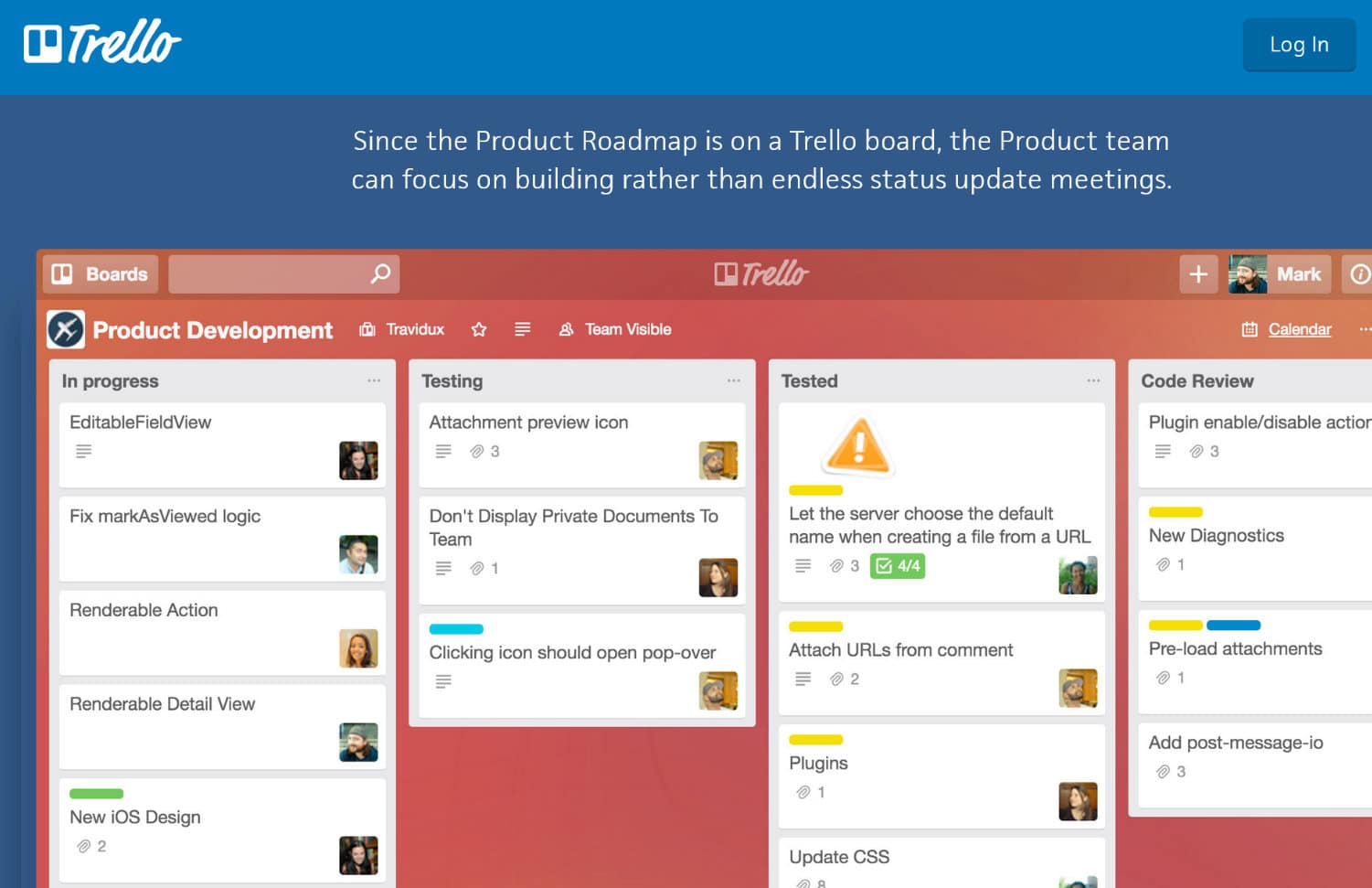 You will see that the projects (boards) divided into different topics (lists) that all are fill with cards (tasks).
You can add any number of team members to the various project boards. Thanks to its flexibility, Trello is suitable for any type of project, from simple to-do lists to complex editorial plans.
The basic version with up to 10 team boards is free. Additional functions you can use upon paying.
Basecamp is also a project management tool, but it focuses more on constant exchange between the project team members and less on task-focused project management.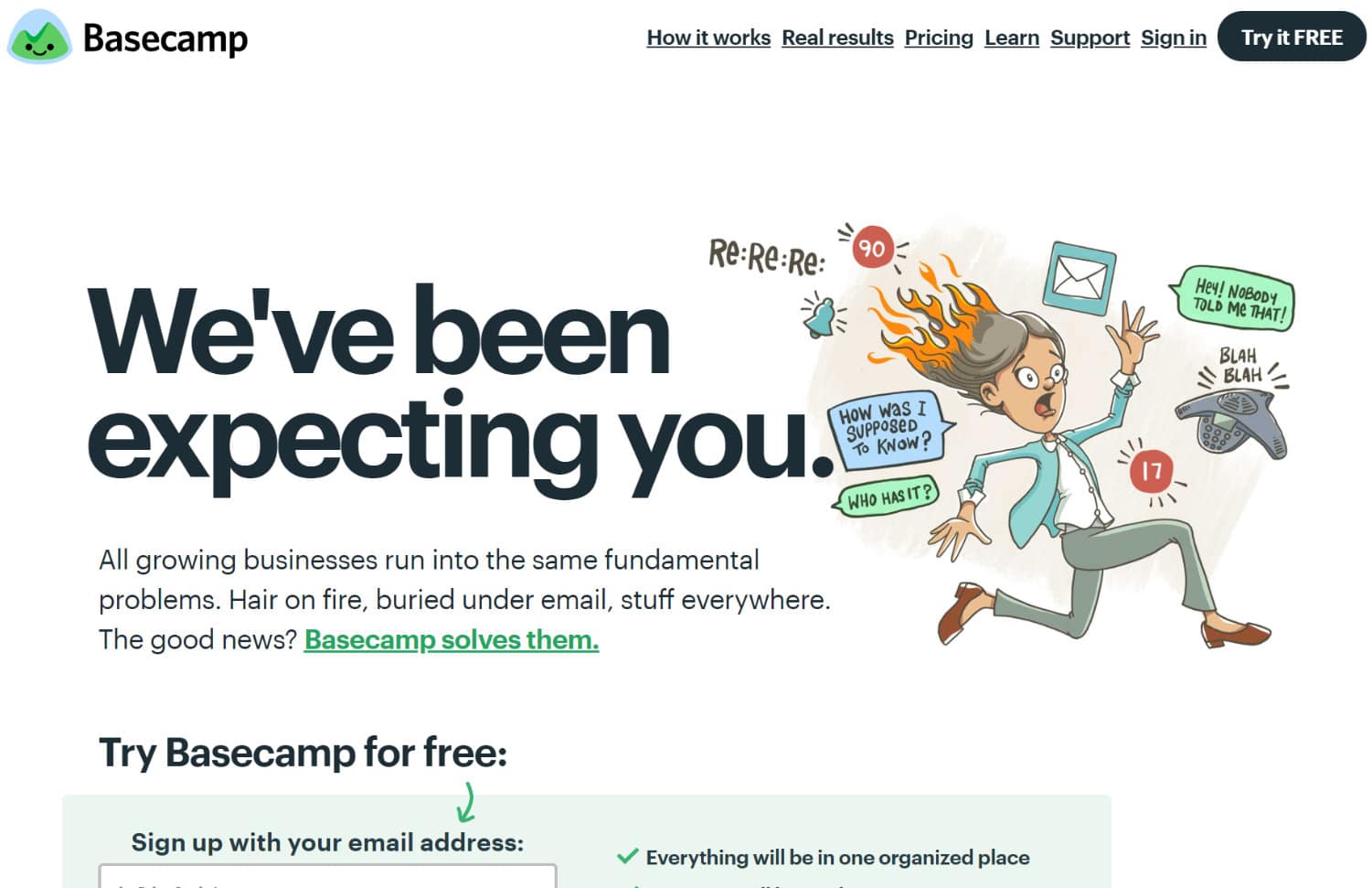 The dashboard at Basecamp provides an overview of all activities in the project and shows the areas of collaboration, file sharing, milestones and to-do lists.
Since the service specializes in working in a team, typical project management functions such as reports or progress diagrams are missing at Basecamp.
The basic version for up to 3 projects, 20 users and 1 GB of storage space is free. Business version also available with a flat rate and costs € 99 per month.
FuncstionFox is an app that you can use for time recording as well as for all steps in project management.
In the free version, the tool offers the possibility of time recording, budget planning and control and enables various reports for evaluation.
Cushion was developed by a freelancer who says that his working hours were never properly planned and that he overburdened himself with too many projects.
In order to better control his available resources, he developed the project management tool.
Cushion is designed to help freelancers plan their time in advance, rather than chasing after it.
The tool is characterized by the fact that the projects can be individually recorded and visualized in clear Gantt charts.
The available time or any bottlenecks can be detected immediately. In addition, the app can be combined with time recording and invoicing tools.
The basic version of Cushion starts at € 8 a month. Find suitable projects now
Harpoon is a project management, time recording and invoicing tool that has an eye on the finish line from the start, so the first thing that is determined is how much the freelancer has to / wants to earn.
Once expenses, costs and desired profit have been recorded, Haproon outputs the amount that must be achieved in order to finance the corresponding lifestyle.
Freelancers create a detailed financial plan for the whole year.
Harpoon is available as a 30-day trial version and costs $ 99 per month with the "Freelancer" subscription.
Monday is a project management tool that wants one thing above all: to be simple.
The intuitive software fulfills this requirement perfectly, because with the clear dashboard and the well-structured project view.
Monday is suitable for both simple and very complex projects and is quickly understood even by teams with no project experience.
Depending on the scope of services, the price for Monday (Freelancing Tools and App for Freelancer) is defined.
The basic package with the essential project management functions costs 49 euros per month.
Goodlance combines time recording, invoicing, accounting, planning, order management and customer management all in one place.
It's definitely an all-in-one tool for freelancers who prefer the all-round treatment and complete service.
Goodlance is constantly expanding its service and adding more features.
The basic version (for part-time freelancers) is free, the comprehensive premium version costs 9.99 euros per month.
Training tools – Essential Freelancing Tools and App for Freelancer
One of the most important qualities as a freelancer is expertise. Freelancers are specialists in their field and must always keep themselves fit in order to offer their products and services on the cutting edge.
Continuous further training is essential for this. Training platforms should therefore not be missing from the list.
Skillshare is one of the most famous and popular online learning platforms in the world. It is a training Freelancing Tools and App for Freelancer to enhance further relevant skills.
Digital learning content conveyed mostly via video. In a practical and understandable manner by well-known industry experts.
Whether business topics, design or IT, those willing to learn can find courses on every imaginable topic on the platform.
The full repertoire of more than 25,000 of these courses is available with a subscription for around 8 euros per month.
Almost 2,000 of the courses are also accessible free of charge and those who do not like buying a pig in a poke can test Skillshare Premium for two months for free.
Along with Skillshare, Udemy is one of the largest platforms for online courses and training.
Udemy's learning content is designed for professionals and students. It offers many online courses in a wide variety of categories as the competition from Skillshare.
Time tracking tools – necessary Tools for Freelancer
Every freelancer who bills his income by the hourly rate needs a reliable time recording tool.
From simple stopwatches to integrated all-round accounting solutions, there are various options for freelancers.
Hubstaff is a time machine specifically designed to track remote workers. It is time tracking Freelancing Tools and App for Freelancer.
In addition to time recording, Hubstaff also offers automatic billing, real-time tracking and GPS.
There is also the option of checking the so-called "activity level" through regular screenshots and it can be integrated into many other tools (such as Trello or PayPal).
Harvest is a time recording tool that not only makes it easy to track the hours worked, it also has many additional functions.
In this way, invoices can be created directly from the app and, thanks to the budget function, capacities can be calculated.
Harvest comes as an iOS, Android and desktop app for Mac as well as a browser extension for Chrome and Safari.
In addition, Harvest can be integrated into more than 100 third-party tools or connected to your own tools via API. So much functionality has its price:
Those who work on more than 2 projects pay $ 12 per user / month.
Toggl is a simple time tracker with which we can record time with one click. If you forget to click, Toggl reminds you to switch on the tracker.
You can download Toggl for desktop app or as an extension for Google Chrome.
Clockify claims to be the only truly free time tracking tool on the market.
It offers a simple time measurement as well as the possibility to manage the time entries and to export them as reports.
In addition, orders can be distributed, time estimates entered and user profiles created and managed. Clockify is free for all users.
Clockify is available for desktop app (Windows, Apple, Linux), mobile app (Android and iOS) or web app (Chrome and Firefox). It is free to download.
Timeneye is a simple, intelligent time tracking tool for freelancers to correctly record their working hours and projects.
It also offers the option of setting budgets and recording the hourly rate.
There.pm is a simple app that tells you what time it is for team members in other countries and time zones.
The app is currently only available for Mac, but should soon be available for others.
So that freelancers can correctly charge the hourly rate to customers, they cannot avoid reliable time recording.
Jephi offers a simple solution in which you can create and assigned projects directly to customers.
The free version is free. If you want to create your invoices directly from Jephi, you have this option with the paid version.
Clockodo is a time recording tool especially for freelancers and small companies, with which not only the working hours can easily be recorded.
It is intuitive and flexible to use and offers the possibility of creating comprehensive reports.
After a 14-day free trial, the tool costs € 6.50 per user.
Mite is a particularly simple time tracking tool. It record working time with a stopwatch or by entering the woring time manually.
You can connect Mite with other tools via API, for example to export working times directly to the invoicing software.
TimeTrack helps plan and implement projects, as it can not only record the time, but also individual project steps.
The program continuously evaluates project progress and creates comprehensive reports.