Make money with apps: It sounds almost too good to be true. But it is actually possible to earn a little money with just your smartphone or mobile.
How to make money from mobile apps, here's how to do it.
Every day you have your smartphone in your hand and perhaps you have already asked yourself whether it is possible to earn money with it or not. 
Earning money with apps is indeed possible together with virtual assistant, although, with a few exceptions, it is more of a small pocket money
For example, if you are on the bus or train and you have nothing to do anyway, why not earn a few "bucks" with your smartphone. In the following you will find out how this works and what you can earn with it.
Earning money with apps: what's behind them?
Earning money with apps cannot replace a normal full-time job. Nevertheless, you can earn money or receive vouchers with the right apps . 
It is not possible to generate a main income with it, as the ratio of earn and time used is too small to build up a reasonable income with it.
How exactly does making money with apps work?
This method usually called survey apps or micro-jobber apps. These are the apps that pay you real money 
You earn money by taking part in a survey on any topic. Opinion polls are very important for companies. Now they have recognized to pay for it via voucher or cash.
Another method is called micro jobs. The app wants you to do a small task. Most of the time, these are also surveys or market analyzes in which you are asked to take photos of certain products when shopping, for example, or to go to a certain place during a city walk and take a picture of it.
7 Best apps to make money fast from cell phone

1.
Google Survey App – Take part and earn Google Play Store credit
A popular way to earn some extra money through apps is to take part in paid surveys for market research purposes. Google survey app or Google reward work as a survey app.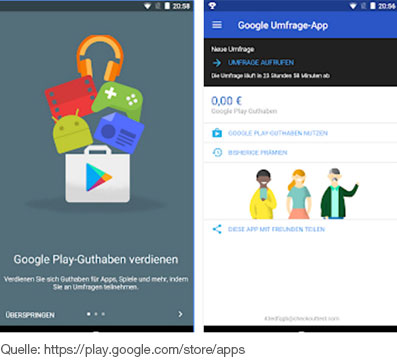 In Google Reward you will earn money by participating in surveys as Google Play credit. For those who can't do anything with it, the Google survey app is of little interest from the start.
If you decide to use the app, after registering and providing some personal information, you will receive a weekly survey directly on your smartphone.
Each surveys will be with various topics that are relevant for market research. For example, evaluating a new product logo or next travel destination.
You can get up to EUR 0.75 in Google Play credit for each completed survey. This can then be used, for example, to buy mobile phone games , films or e-books.

2.
Slidejoy – earn money with the lock screen
The concept of the Slidejoy app promises easy money-making. In fact, it takes little effort to earn a few euros with the app.
After registration, the app shows you an advertisement in the form of a lock screen each time the phone is unlocked.
This app is tailored to personal interests. The advertising lock screen is swiped to the right to unlock the cell phone or to the left for additional information.
Regardless of whether you wipe away the advertising immediately or look at an offer in detail – there are "carats" as a reward for every advertisement. 
You can collect these and then exchange them for money or vouchers. The amount of money can be paid out as a PayPal balance.

3.
Streetspotr – remuneration through micro jobs
The Streetspotr app is micro jobs app. This means small work orders that you can accept via the app, complete independently and receive a set remuneration for your task.
Registration is required before starting to earn money. You can then check which tasks can be carried out in the vicinity of your home. 
Such tasks can include, for example, taking photos of a certain public place or checking the availability of a product in the supermarket.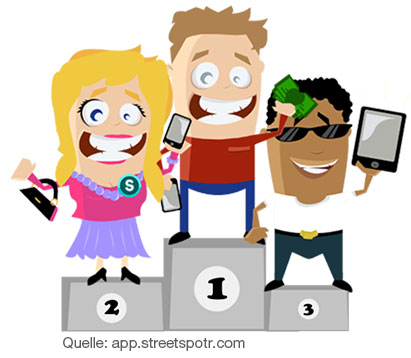 Once you submit the requested information directly in the app, that means you have successfully completed a task.
There is a certain number of "Streetpoints" for each completed task, which vary depending on the complexity of the task. 
Streetpoints can finally be converted into real money, which can be paid out directly to your PayPal account from Streetspotr.

4.
appJobber – do small jobs and earn money
The appJobber app is also one of the micro-job apps like Streetspotr. You have to do some small and easy task in your own city. Submit these task through appJobber and thus you earn money with the mobile phone.
The jobs currently available are shown directly in the app along with information on the amount of earnings in a map of the area. 
For example, you can visit the appropriate place as part of a short city walk. Typically, the tasks consist of taking photos of certain products or evaluating opening times.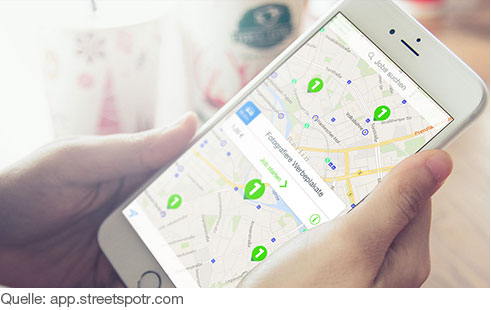 Once you have completed an order and provided the necessary information in the app, you can also have the amount of money paid out directly to appJobber via your PayPal account.

5. Roamler – small jobs with nice extra income
Roamler is also a micro-job apps. Making money with the Roamler app remains the same like other micro task websites and app.
You register, check which micro-jobs are currently available in the vicinity and set off with your smartphone to complete the selected job.
The jobs often take place in supermarkets, where certain products or shelves need to be photographed. 
A micro job task can also consist of photographing advertising posters at bus stops or taking a photo of the best graffiti in town. You will be paid when the required images are sent and additional questions are answered.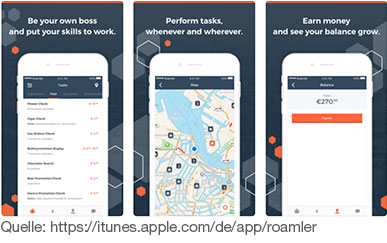 In addition to money, Roamler also gives experience points for successfully completed tasks. The more experience points you have accumulated, the more exciting the tasks and the amount of the salary become.

6. Gold donkey – earn money from home
In contrast to the micro-job apps, you don't even have to leave the sofa at home with the Goldesel app.
At Gold donkey you earn money from home by completing various selectable tasks. 
All of these can be completed directly on the smartphone. This includes, for example, watching video clips, writing reviews or participating in paid surveys for market research. 
You also receive credit if invited friends also complete tasks via the app.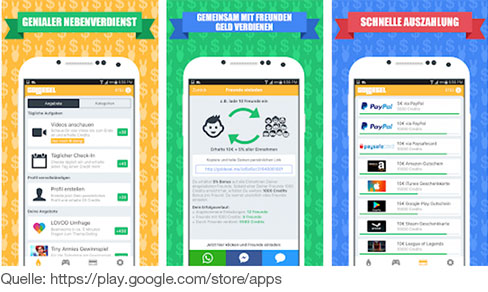 Various options such as Amazon vouchers, Google Play or iTunes credit, but also a direct payment to the personal PayPal account are available for payment.

7. Collekt – earn money and vouchers by doing nothing
The Collekt app offers the opportunity of earning money via paypal or vouchers simply by installing the app on your mobile phone.
How is that supposed to work? 
Download Collekt and keep it active on the smartphone in the background. It will collects data for market research purposes via app what you search in the phone. 
The money that you can earn with the app is what you search, listen on your smartphone. You can also take part in surveys to make more money.
If the personal points account has grown to a certain size, the points can be converted into vouchers – for example from Amazon – or PayPal credit.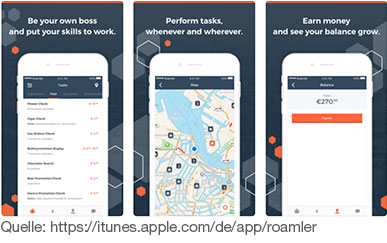 Can you really make money with apps?
Yes, with certain apps you can actually make money quickly with mobile apps or with mobile phone. 
Nevertheless, one should realistically assess the earning potential through such apps and should focus on those apps that pay you real money.
This applies in particular to the relationship between the time or effort invested and the amount of money generated. Money-making apps do not make you rich, nor do you get enough income to earn a living.
Such apps can be seen as a nice sideline to work out a little extra monthly pocket money or welcome vouchers. 
You should also be aware that some of the apps pay with personal data. Companies use these for market research purposes, but are also used in some cases. You have to decide for yourself whether you want that.
Since – if you take a look at the app ratings – there are always delays in paying out the money or vouchers with many of the money-making apps, it is also advisable to be patient.
Google Survey App – Earn money on your smartphone
With the Google survey app you can easily earn a little money for the Play Store on your smartphone
If you want to quickly earn some credit for the Google Play Store, you should take a closer look at the Google survey app as a trick. The free app is available for Android and has a tempting offer: money to take part in surveys.
The earnings from the Google survey app cannot be paid out, but the participant is credited as credit in the Google Play Store. The reward can be up to 0.75 euros, depending on the scope of the survey. So the survey app is a good trick to finance the purchase of apps, music, books or films – or to use Pokémon GO via in-app purchase in the Item Shop.
How Much Can You Make With Google Surveys? 
In our trial, we achieved a turnover of around 15 euros per year. This can be used to pay for some apps or films in the Play Store.
But where do the questions actually come from? The survey app is based on Google Consumer Surveys, which companies can use to conduct targeted market research. 
The surveys created there end up in the app. Google itself also uses the app to improve its services. For example, users often receive questions about places they have visited or YouTube videos viewed.
Conclusion on making money with apps
It is now time to draw a conclusion as to whether it is really worth making money with apps. 
As already mentioned, it does not serve as a replacement for a main income, but rather as small pocket money that you can earn in free periods of your everyday life. However, if you should earn better income with another job during this time, then stay away from these apps.